II+YOUJIA dishwasher was firstly found by our mother company - Zhejiang Yuefa Technology Group Co., Ltd. It was established in 2001 and it's a world-wide machinery and household appliance manufacturing enterprise. In 2016, the company invested 100 million and nearly 20 years of manufacturing experience into the dishwasher project. After several years of development, it has formed strategic cooperation with many well-known Chinese domestic manufacturers, and also began his journey to developed the overseas market in 2020.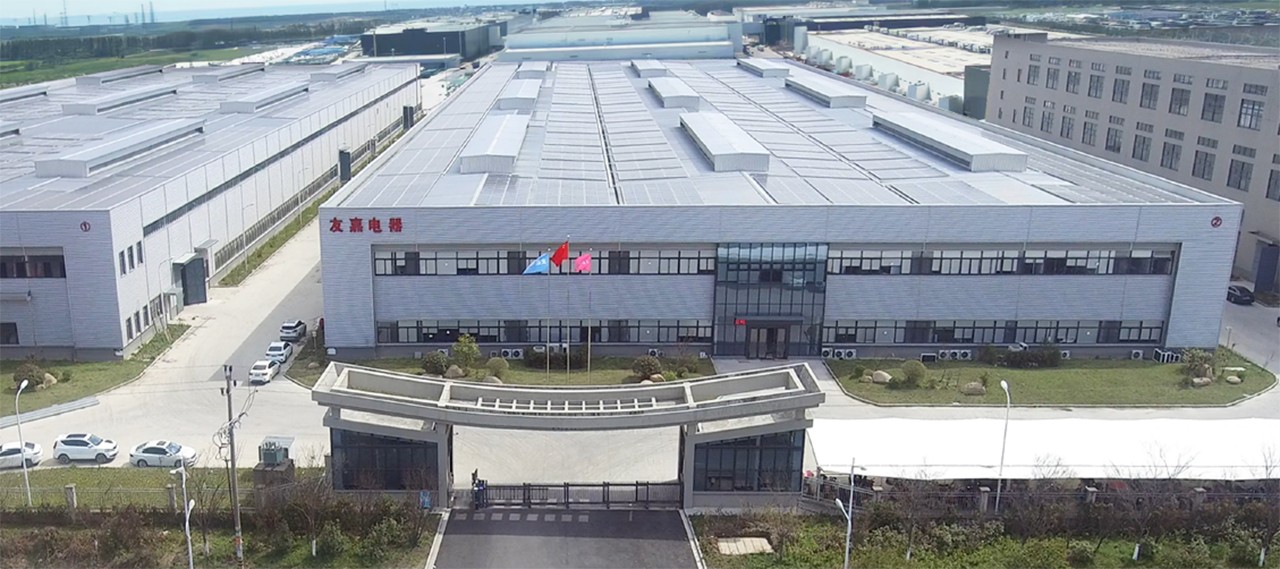 Currently II+YOUJIA owns two intelligent manufacturing bases: Shaoxing Dongpu Precision Manufacturing Industrial Park, Shaoxing Binhai New Town Intelligent Industrial Park, Shaoxing Dongpu Precision Manufacturing Industrial Park has more than 200,000 square meters and 320 employees. Two assembly production lines for dishwashers have been built. There are more than 10 large-scale pressing machines such as 500T and 300T, and 2 special machine production lines such as liner undercutting and stitching. All sheet metal parts such as dishwasher tank and inner door are made by ourselves, and we have all-process production elements from accessories to complete machines. In order to promote the faster and better development of the dishwasher business, the Shaoxing Binhai New Town Intelligent Industrial Park has a 60,000 square meters workshop and plans to invest 4 production lines to achieve an annual output of 1 million dishwashers, which will become the largest in Zhejiang Dishwasher manufacturing base.
We have built a complete quality control system from materials, processes to finished products, such as IQC(Incoming quality check), this especially for check the incoming materials' quality, PQC(process quality control), especially for control the process of dishwasher production, and OQC(outgoing quality control), it's for checking the quality of every customer's mass production. We also built six specialized laboratories for environmental (weather resistance) testing, component testing, washing performance testing, safety testing, packaging testing, and life testing. Product testing and evaluation of the whole process from R&D to production. The whole process quality management of manufacturing control, inspection monitoring, statistical evaluation and continuous improvement has been established. We have obtained ISO9001 quality management system certification, and have established a comprehensive quality management system for all employees from suppliers, factories to customers, from research and development, manufacturing to after-sales.